1. Best Factory repair and renovation Contractor:
VU DUY INVESTMENT CONSTRUCTION AND DEVELOPMENT SERVICE CO., LTD
- Address: No. 6/97 Nguyen Tri Phuong, Van Mieu Ward, Nam Dinh City, Nam Dinh Province
- Hotline: 094.2662.683 - 094.758.2662

- Business license: 0601160897
- Legal representative: Mr. Vu Duy Van
- Operation date: 09/07/2018

- Field: Renovating, cleaning, and painting factory floor
- Email: info@sonsanepoxy.net - vesinhvuduy@gmail.com
2. Our working process includes 7 steps:
Step 1: Receive customer information

Step 2: Survey and assess the deterioration of the factory.

Step 3: After surveying and assessing the level of deterioration of the factory, Vu Duy company began to quote in detail to customers the items that need to be repaired.

Step 4: The company and the customer negotiate the price and sign the factory renovation contract.

Step 5: Vu Duy Company begins to repair, renovate and report the progress of goods.

Step 6: Acceptance and hand over the factory to the customer.

Step 7: Warranty (within the agreed period)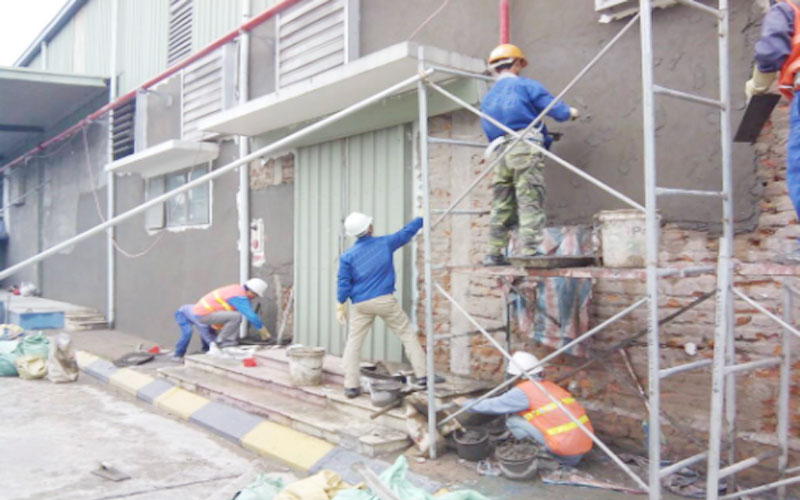 3. Factory repair and renovation categories:
Waterproofing, anti-leakage, anti-heat of factory roof

Moving the factory, keeping the original design.

Construction of factory partitions.

Raise the factory floor.

Improvement in the factory insulation system.

Renovation and repair of factory floors.

Renovating and upgrading the factory foundation.

Upgrading and renovating the factory water supply and drainage system.

Renovating the factory's electrical system

Construction and installation of multi-story garage using steel structure.

Erection of steel structure roof.

Wall paint

Waterproofing walls, ceilings, and roofs.

Other factory renovation categories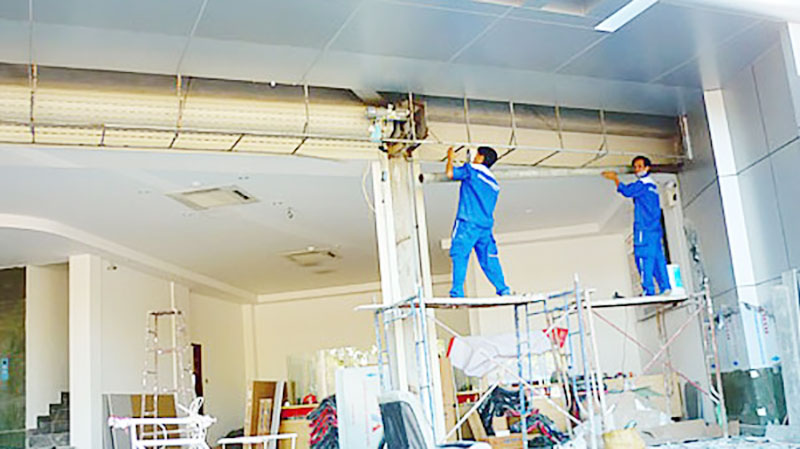 4. Why choose us to repair and renovate your factory?
When your factory is damaged, the first thing you need to do is find a contractor to repair and renovate your factory. Vu Duy Company is a factory renovation construction contractor that can meet all your requirements for the following reasons:
- We are one of the most prestigious factory renovation construction units today. With 4 years of experience in this field, we have completed hundreds of large and small projects in the northern region.
- Especially, thanks to owning a team of highly skilled construction workers, Vu Duy always completes the job quickly and efficiently. Therefore, customers can be assured of the quality of the work.
- All working stages are applied by us with an extremely scientific working process. Therefore, we are committed to ensuring the scheduled factory renovation time. And make sure not to waste too much time waiting for customers.
- Help customers save factory renovation costs: All repair costs for factory items are offered by Vu Duy at extremely affordable prices. The most competitive price on the market today. In addition, all quotes are declared in the most detailed way. We promise not to incur any other expenses. Therefore, customers can be completely assured of the cost.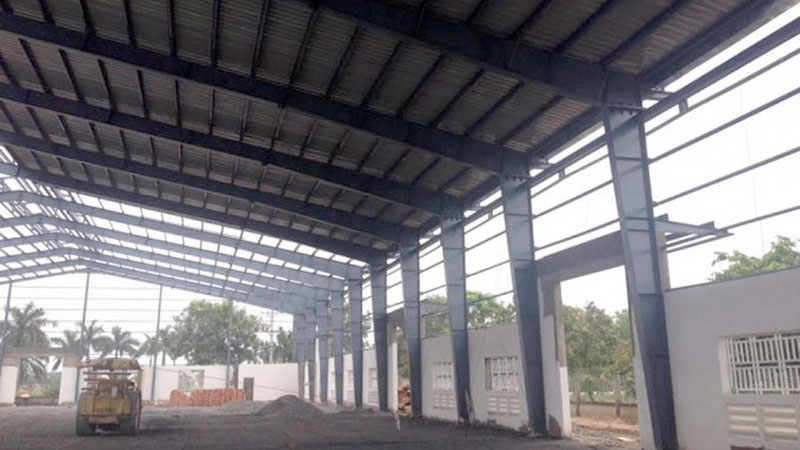 For detailed advice and the most accurate quote for your factory renovation service, please contact us immediately. Vu Duy hopes to serve your business.